There may be multiple reasons you're considering purchasing a condominium home in St. Augustine, Florida. Some snowbirds don't plan to stay at home all year, so for those who travel frequently, a condominium may offer a safer, more convenient lifestyle than a single-family home. Many condominium resort communities in Florida include perks and amenities such as fitness centers, swimming pools, and community features. Condominium lifestyles also eliminate the need for maintenance and upkeep. But it's not all sunshine and roses. Condominium lifestyles also come with special considerations. Here's a guide to getting started with condo-shopping in St. Augustine.
👥

 Choose the Best Florida Real Estate Agent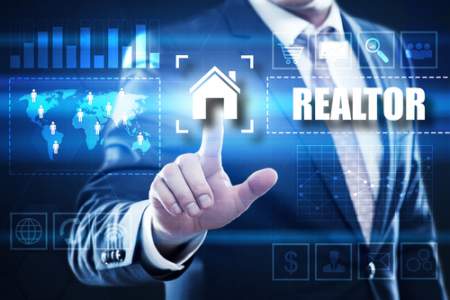 Real estate agents have varying qualifications and specialties. Some agents work exclusively with luxury properties, others with waterfront homes, and still others specialize in condos and townhouses. Rather than choosing a random agent with who-knows-what certifications, do a little research and find out who in the area specializes in condominium lifestyles in St. Augustine. When you have a list of qualified agents, interview those agents thoroughly. Your goal is to work with an agent who is friendly, professional, capable, assertive, and with whom you can openly communicate. When you have the right partner at your side, your home-hunting journey is bound to be an exciting experience.
🔎 

Research Homeowners' Associations
Homeowners' associations manage the majority of condominium communities in St. Augustine, Florida. These HOAs are as unique and diversified as the buildings they operate. You'll want to understand what the organization expects of you regarding homeowners association dues and whether or not you're required to serve on the board for any duration. It's also important to be aware of the rules, regulations, bylaws, and guidelines of the association to make sure you're comfortable. However, many buyers don't realize that it's also imperative to research the financial footing of the organization. The association is responsible for building maintenance and repairs, so it's critical there's money in the bank for emergencies. Be comfortable with the management of the organization before you buy into the community.
📝

Note Insurance Requirements
Your condominium may come with special insurance requirements, mainly if your St. Augustine condo is a waterfront property. Furthermore, because of weather threats and location, some types of insurance may be expensive or difficult to obtain. Find out how you'll get insurance for your new home and if those additional insurance payments are affordable.
🏖

Beach Condition and Access

Take the time to walk the beach of any condominium properties you're considering for purchase. Examine the quality of the water, the shoreline, and assess how populated the area might be at various times. Some condominium communities have private beaches that are isolated away from the public access points, creating a more secluded beach experience. On the contrary, however, some condominiums are situated along open beaches that can get heavily congested during summer tourist season.
🚗

Parking Details
Condominium communities may come with safe, well-lit, underground parking, others may furnish a parking garage, while yet others may pose a bit of a parking problem. Furthermore, if you have a boat, you should realize that most condominium communities aren't capable of providing boat slips for all homeowners, so you'll want to investigate the neatest marinas. You may be limited to one parking space per unit or might have difficulty arranging guest parking when you have company.
📄

Community Policies on Renters
Some condominium communities make excellent investment properties because while you're not using it, you can lease out your condo to tourists. However, not all condominium communities are as open with the tourist turnover. If you're interested in using your property as an investment property that you can rent out part-time, make sure your community's policy is open to renters.
😃

Conclusion
Your highest priority in starting your journey into condominium ownership in St. Augustine is to find the ideal real estate agent with whom to work that specializes in condo lifestyles. Investigate the association's fees and bylaws in addition to its financial health and well being. Determine whether or not insurance may be problematic or affordable. Visit the beach and shoreline to make sure you're content with the quality of the land and water in addition to the unit you purchase.
Your real estate agent is the best source of information about the local community and real estate topics. Give Rick Ginn a call today at (904) 471-6600 to learn more about local areas, discuss selling a house, or tour available homes for sale.