St. Augustine Beach homes with four or more bedrooms
Beach living on Anastasia island is like being on perpetual vacation, with the added benefit of being located within fifteen minutes of downtown St. Augustine. St. Augustine Beach Florida has an abundance of beautiful homes, waterfront properties and oceanfront condominiums. The down-home atmosphere of St. Augustine Beach mixed with the amenities of the big-city life; make it an excellent place to live.
We offer a wide range of real estate for sale at St Augustine Beach; waterfront homes, beach front condos, golf communities, vacant land, lots, new homes, patio homes, country cottages, and commercial properties.
Saint Johns County Florida offers excellent opportunities when it comes to real estate investments. St. Augustine Beach's only private country club community is Marsh Creek. It has over 800 acres on Anastasia Island and borders the Intracoastal Waterway.
For second home buyers, St. Augustine Beach offers some of the most important considerations. A year round enjoyable lifestyle and one of the country's top tourism and relocation destinations. Whether you're shopping for a second home as a vacation home, a retirement home or an investment property, St. Augustine Beach is worth your consideration.
Whether you are in the market for a house for sale at St. Augustine Beach or a condo for sale at St. Augustine Beach Florida we are here to help.
Pool homes for sale at St. Augustine Beach Florida 32080
Landmark Realty, Inc.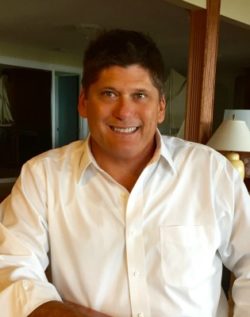 Since 1989 we have been helping families find just the right home at St. Augustine Beach. Our broker, Rick Ginn has lived in the St. Augustine area all his life. One of the first oceanfront beach homes at Crescent Beach was built by Rick's grandfather in 1918. We know the real estate market at St. Augustine Beach and will find you the best buy. Our business philosophy is to provide the best possible service by subscribing to the old fashioned ideas of honesty and hard work. We would appreciate the opportunity to work for you.
CALL RICK GINN 904-471-6600