St. Augustine Oceanfront Homes | Newest Listings
Oceanfront Condos
Direct oceanfront condos for sale at St. Augustine Beach
Homes with a direct oceanfront view located at St. Augustine Beach, Florida.
St. Augustine is the oldest city in the United States. It is a city rich in history and aesthetic beauty that has drawn entrepreneurs to invest in it. The city has a vibrant real estate industry that can be seen in the beautiful hotels and homes that exist there. Living in this city would mean unlimited access to the beaches and a host of historical landmarks. You can choose your pick from luxurious homes, to oceanfront homes or even boater homes. The possibilities are as wild as your imagination can get. There are properties for the golf communities available as well as houses along the waterfront.
St. Augustine Beach Neighborhoods
Beachfront Condo Communities
Condos for sale on the east side of A1A at St. Augustine Beach
St. Augustine Beach Condo Complexes
Lots and Land on St. Augustine Beach
Building lots and land for sale at St. Augustine Beach Florida
Map of St. Augustine Beach, Florida
Watch St. Augustine Beach Homes For Sale
Browse Photos of St. Augustine Beach, FL
Landmark Realty, Inc.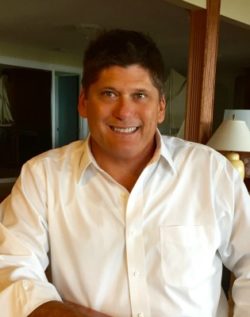 Since 1989 we have been helping families find just the right home at Crescent Beach. Our broker, Rick Ginn has lived in the St. Augustine area all his life. One of the first oceanfront beach homes at Crescent Beach was built by Rick's grandfather in 1918. We know the real estate market at Crescent Beach and will find you the best buy. Our business philosophy is to provide the best possible service by subscribing to the old fashioned ideas of honesty and hard work. We would appreciate the opportunity to work for you.
CALL RICK GINN 904-471-6600