Windjammer Condominiums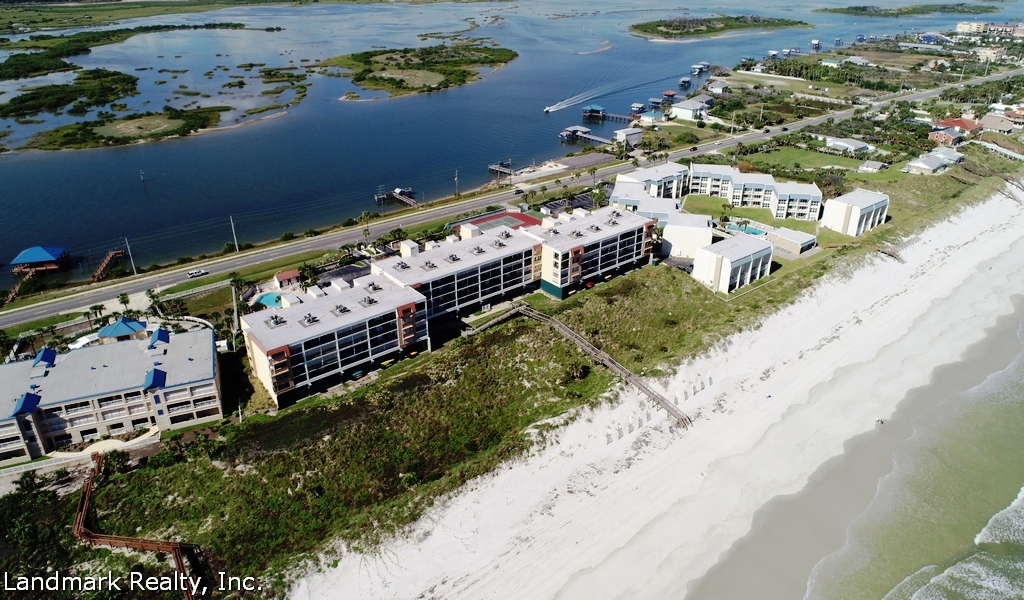 7780 A1A South St. Augustine, Florida
Windjammer Condos is located at Crescent Beach FL,  about 10 miles south of St. Augustine Beach.  There are a total of 64 individual condominium units built in 1986.  Windjammer units are flats (1 level), ranging in size from 1146 sq. ft. to 1400 sq. ft. Windjammer is a beachfront complex with ocean front condos, ocean view condos or non-ocean view units.  Some of the units have a view of the Intracoastal Waterway.  There are two or three bedroom units all with 2 baths.  The laundry is located inside each unit.  At Windjammer condos there is plenty to keep you active including tennis courts, private fishing dock, beach access, and a fitness center. Windjammer is only a few steps away from beautiful Crescent Beach, where you can enjoy your perfect beach location. Located only a few miles north is historic downtown St. Augustine where there is plenty of places to shop and eat.
Amenities at Windjammer condos include:
Covered parking garage
Gated entry
Storage room
Tennis courts
On-site management office
Elevators
Private fishing dock
Concrete block construction
Private beach access
Covered parking area
In-ground pool
River frontage/access
River view
Ocean access
Waterfront property
Scenic view
Intracoastal views
If you would like to see one of Crescent Beach's finest oceanfront properties, please contact us and we would be pleased to help you.
Condos for sale at Windjammer
Crescent Beach condos for sale near Windjammer
About Crescent Beach condos
Crescent Beach is a beautiful stretch of Florida coastline that is populated mostly by local residents. Crescent Beach has a nostalgic feel to it and is a quieter, simpler place to live than some of the busier tourist destinations along this stretch of the Florida coast. Crescent Beach has been recognized as one of the most beautiful beaches in the world, with its white sand and clear waters. Crescent Beach is located along A1A and stretches from Butler Beach south along Anastasia Island. Crescent Beach is relatively secluded and quiet and has only one public access road. However, Crescent Beach is still home to rich resorts and award-winning experiences. Crescent Beach Club caters and hosts elegant events, such as beautiful beach weddings. Crescent Beach is also home to award-winning restaurants, such as the South Beach Grill. Crescent Beach is a beautiful and quaint community that provides the modern amenities of great restaurants and experiences without the tourist draw.   We Live and Work in Crescent Beach We here at Landmark Realty, Inc. live and work in Crescent Beach, so we're experts in the area. We can recommend delicious restaurants, great neighborhoods, and the best buys for people interested in buying Crescent Beach property. Whether you want an oceanfront home at Crescent Beach, or a secluded Crescent Beach condo, we can find the perfect spot for you, and help you get a great deal. As people who live and work in Crescent Beach, we have a vested interest in knowing the area well, which enables us to provide the best information, listings, and prices for our clients.
For Sale in Crescent Beach, FL
Crescent Beach, Florida is a quiet, beautiful area with plenty of neighborhoods for a buyer to find the perfect new home or condo. Crescent Beach provides the benefits of oceanfront homes combined with the joy of living in a quiet community, with a real neighborhood feel. Owning Florida oceanfront property in many areas is a mixed blessing.
The Florida oceanfront provides beautiful views and mild, sunny weather. Unfortunately, everyone wants to enjoy the miles of sunny beaches, white sand, recreational activities, and nightlife that the Florida oceanfront has to offer.
This means that many Florida oceanfront homes and oceanfront condos are right in the middle of busy, buzzing tourist destinations. Crescent Beach is not. With only one public access road, Crescent Beach is a quieter community of homes. Crescent Beach enjoys fewer tourists than other Florida oceanfront communities, while still benefiting from the great aspects of having an oceanfront property. Crescent Beach is home to great recreational opportunities, including good surfing, peaceful fishing, relaxing or challenging golfing; whatever your recreational needs, Crescent Beach or a nearby community can offer it. Historic St. Augustine is only 15 minutes away by car, and Crescent Beach boasts several boat ramps and beach access points.
Landmark Realty, Inc.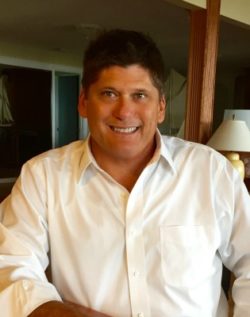 Since 1989 we have been helping families find just the right condo at Crescent Beach. Our broker, Rick Ginn has lived in the St. Augustine area all his life. One of the first oceanfront beach homes at Crescent Beach was built by Rick's grandfather in 1918. We know the real estate market at St. Augustine Beach and will find you the best buy. Our business philosophy is to provide the best possible service by subscribing to the old-fashioned ideas of honesty and hard work. We would appreciate the opportunity to work for you.
CALL RICK GINN 904-471-6600