Oceanfront Homes St. Augustine Florida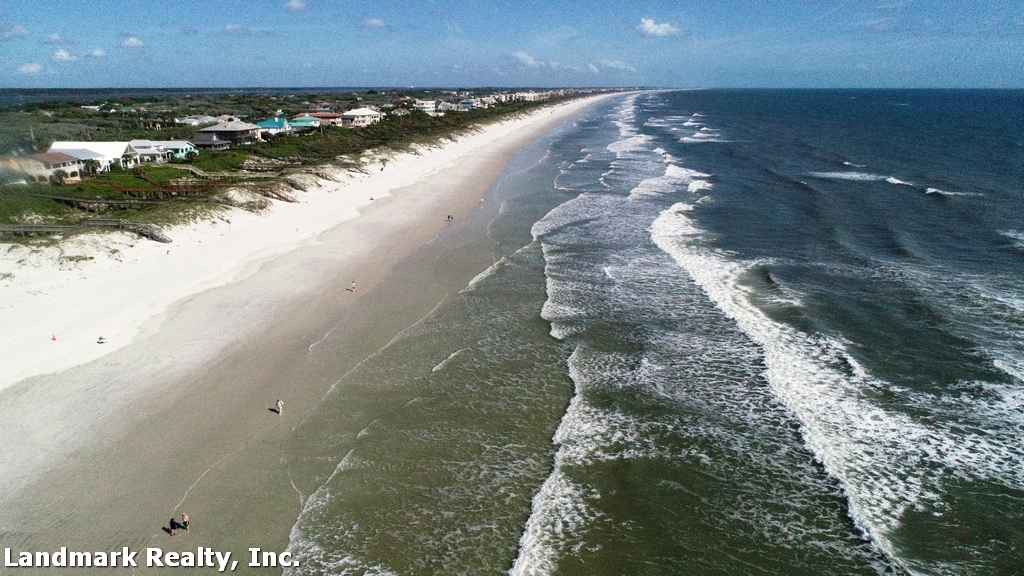 Oceanfront real estate is a broad term. It can mean many things. Calling a home "oceanfront" may mean that the house has an ocean view, is physically next to the ocean, or in some cases that it is in an oceanfront neighborhood. Oceanfront does not mean that you can walk out onto the beach; even beachfront homes may not have beach access. Make sure you know how the seller is using the term 'oceanfront.' Florida oceanfront real estate may be on a hill overlooking the ocean, directly adjacent to the ocean, across a street from an ocean, or any number of meanings that don't directly translate to beachfront walkout.
Intracoastal front homes in St. Augustine Florida>>>
Oceanfront condos in St. Augustine Florida>>>
St. Augustine oceanfront homes for sale
Crescent Beach Florida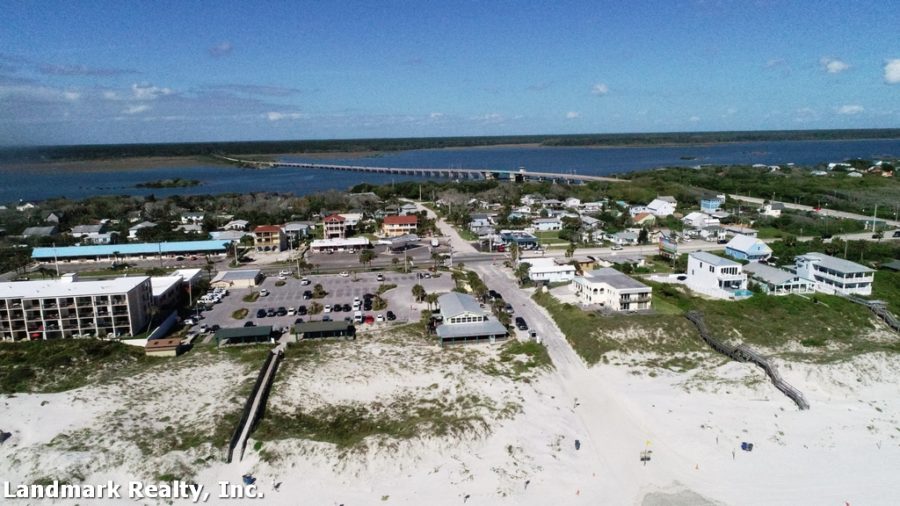 Oceanfront Homes for sale at Crescent Beach, Florida
Owning Florida oceanfront property in many areas is a mixed blessing. The Florida oceanfront provides beautiful views and mild, sunny weather. Unfortunately, everyone wants to enjoy the miles of sunny beaches, white sand, recreational activities, and nightlife that the Florida oceanfront has to offer. This means that many Florida oceanfront homes are right in the middle of busy, buzzing tourist destinations.Crescent Beach is not.With only one public access road, Crescent Beach is a quieter community of oceanfront homes. Crescent Beach enjoys fewer tourists than other Florida oceanfront communities, while still benefiting from the great aspects of having an oceanfront property.
Vilano Beach Florida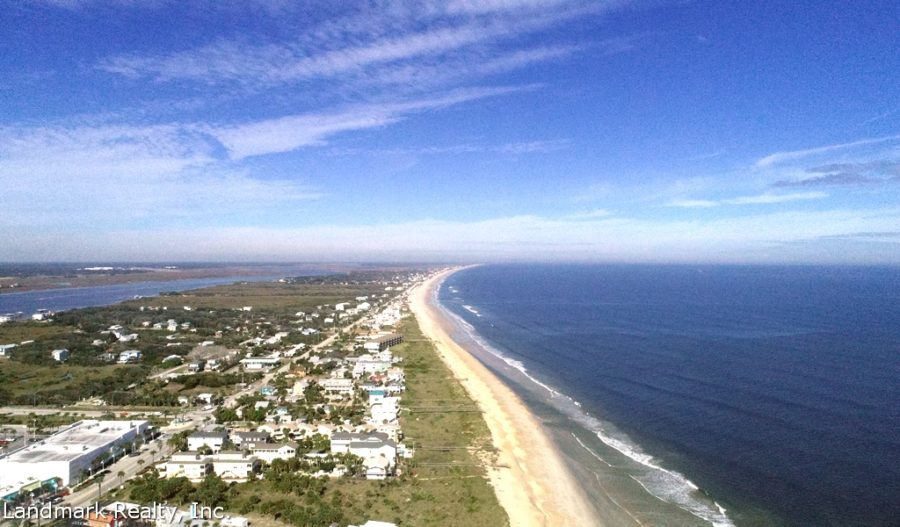 Vilano Beach homes serve as great vacation homes, partial residencies, retirement homes, or even just a great place to live. People who own Vilano Beach oceanfront property can enjoy beautiful ocean views, sunny white beaches, and mild seasonal weather year-round. Buyers can purchase a Florida oceanfront house to use as a vacation home, and spend a few weeks per year relaxing by the sea. The rest of the year, homeowners can rent out their vacation homes to people looking for Florida rentals. Oceanfront beach house rentals are extremely popular.
Oceanfront Homes for sale at Vilano Beach
Pictures of Vilano Beach Florida
St Augustine Beach Florida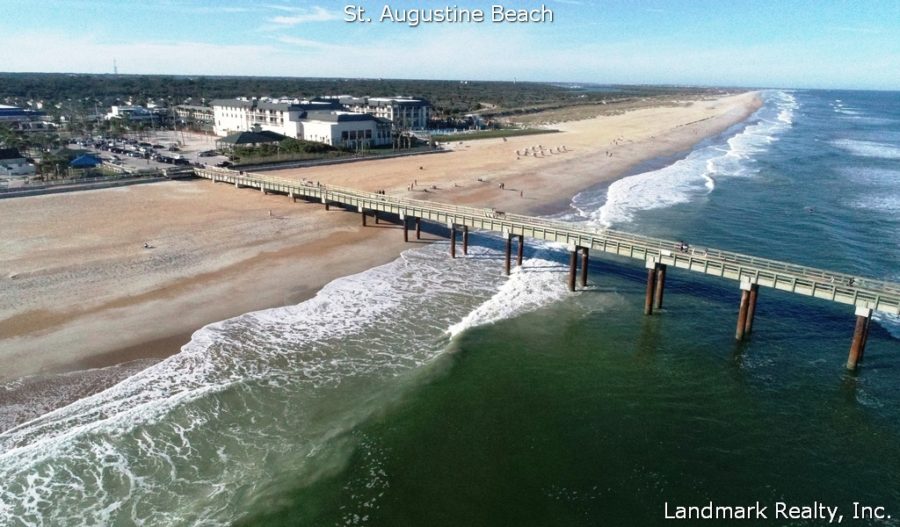 St John County has over 40 miles of coastline part of which is the St Augustine Beach. You can enjoy the white sand beaches by getting home at the oceanfront. You get to live in luxurious homes and enjoy beach walks at any time of day or night. St Augustine is the oldest city in the United States. It is a city rich in history and aesthetic beauty that has drawn entrepreneurs to invest in it. The city has a vibrant real estate industry that can be seen in the beautiful hotels and homes that exist there. Living in this city would mean unlimited access to the beaches and a host of historical landmarks. You can choose your pick from luxurious homes, to oceanfront homes or even boater homes. The possibilities are as wild as your imagination can get. There are properties for the golf communities available as well as houses along the waterfront.
St. Augustine Beach home page >>>
St. Augustine Beach condos >>>
Oceanfront Homes for sale at St. Augustine Beach
Oceanfront Homes for sale at St. Augustine Beach, Florida
St. Augustine Beach pictures
Benefits of Florida Oceanfront Homes
Florida oceanfront homes represent a great investment. Historically, oceanfront properties appreciate faster than other homes. People who buy oceanfront homes in Florida can live there year-round, or spend a few weeks at the beach every year and rent it out as a beach rental the rest of the time. People might choose to live in oceanfront houses and condos during the winter and further north in the summer, or buyers of oceanfront property may choose to live there year-round.
Landmark Realty, Inc. can Help You Find Your Florida Oceanfront Dream Home
Not all oceanfront dream homes are created equal. Some Florida oceanfront real estate may be right on the beach, while other homes may be blocks away from a distant ocean view. Some neighborhoods may be highly desirable, while other neighborhoods might be too commercial or too expensive. Homes have different amenities; even oceanfront homes; and a home that's in a great location might not have the square footage, kitchen, or amenities that you want.
We here at Landmark Realty, Inc. can be your partners in your quest for the perfect oceanfront dream home. We can help you find Florida oceanfront condos or houses with a broad range of budgets, neighborhoods, and amenities. Because we know the St. Augustine area so well, we can give you an accurate assessment of what a home is worth, and whether or not you're getting a good deal. Let us help you find your dream oceanfront property.
Landmark Realty, Inc.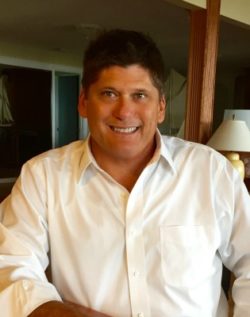 Since 1989 we have been helping families find just the right home in St. Augustine. Our broker, Rick Ginn has lived in the St. Augustine area all his life. One of the first oceanfront beach homes at Crescent Beach was built by Rick's grandfather in 1918. We know the real estate market in St. Augustine and will find you the best buy. Our business philosophy is to provide the best possible service by subscribing to the old fashioned ideas of honesty and hard work. We would appreciate the opportunity to work for you.
CALL RICK GINN 904-471-6600