The Estuaries Condominium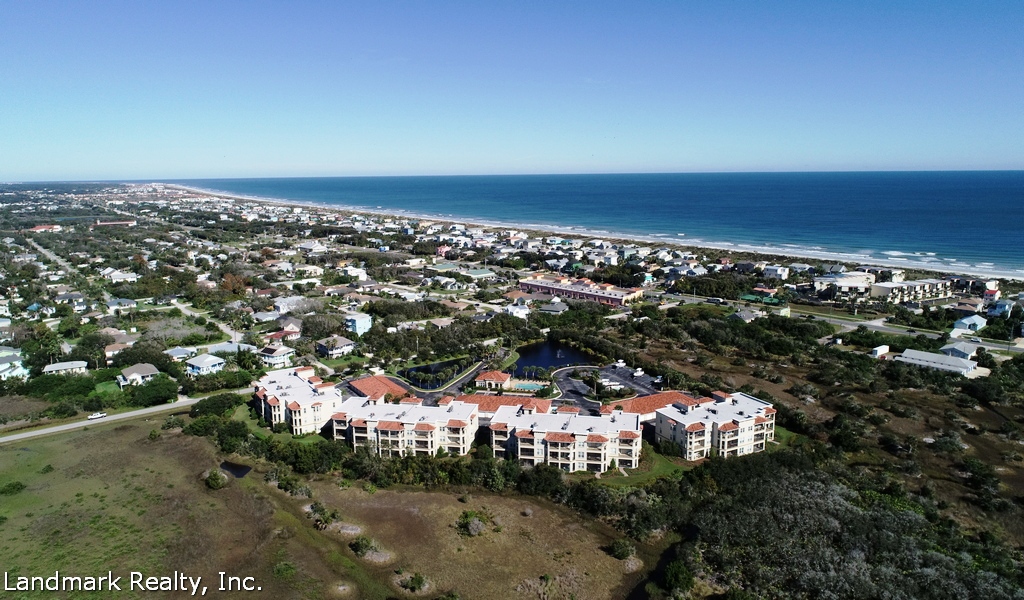 Pantano Cay Blvd. St. Augustine, FL 32080
The Estuaries Condos are marsh front condos with beautiful views of the Intracoastal Waterway. It's located in Crescent Beach, Florida with easy access to the beach. When we have customers looking for a newer condo in Crescent Beach, the Estuaries is a complex that comes to mind. Many people like the larger size and the higher ceilings. The Estuaries condos provide three bedrooms with a one car garage. This is a gated community with 56 units. The Estuaries was built in 2007, constructed with concrete block and stucco. It also has a pool and clubhouse. Our office, Landmark Realty, is just a few blocks from the Estuaries Condos. If you would like to take a look or would like some more information, contact us or just drop by. We know the real estate market at Crescent Beach and can find you the best buy.
Bedrooms: 3/2 Number of units in complex: 56 Year built: 2007 Type of views: Intracoastal view Number of pools: 1 Parking: 1 covered 3 Level Complex
Amenities offered at The Estuaries Condos include:
RV Lot
Boat Parking
Intracoastal Views
Pool
Clubhouse
Wi-Fi
Condos for sale in The Estuaries
Intracoastal front condos for sale in Crescent Beach, FL
For Sale in Crescent Beach, FL
Crescent Beach, Florida is a quiet, beautiful area with plenty of neighborhoods for a buyer to find the perfect new home or condo. Crescent Beach provides the benefits of oceanfront homes combined with the joy of living in a quiet community, with a real neighborhood feel. Owning Florida oceanfront property in many areas is a mixed blessing.
The Florida oceanfront provides beautiful views and mild, sunny weather. Unfortunately, everyone wants to enjoy the miles of sunny beaches, white sand, recreational activities, and nightlife that the Florida oceanfront has to offer.
This means that many Florida oceanfront homes and oceanfront condos are right in the middle of busy, buzzing tourist destinations. Crescent Beach is not. With only one public access road, Crescent Beach is a quieter community of homes. Crescent Beach enjoys fewer tourists than other Florida oceanfront communities, while still benefiting from the great aspects of having an oceanfront property. Crescent Beach is home to great recreational opportunities, including good surfing, peaceful fishing, relaxing or challenging golfing; whatever your recreational needs, Crescent Beach or a nearby community can offer it. Historic St. Augustine is only 15 minutes away by car, and Crescent Beach boasts several boat ramps and beach access points.
Ground level condos for sale on Crescent Beach
Oceanfront condos for sale on Crescent Beach
Map Location of The Estuaries
Landmark Realty, Inc.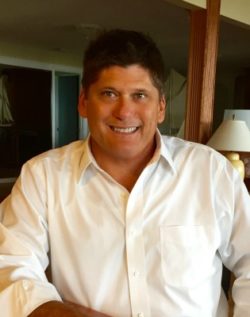 Since 1989 we have been helping families find just the right condo at St. Augustine Beach. Our broker, Rick Ginn has lived in the St. Augustine area all his life. One of the first oceanfront beach homes at Crescent Beach was built by Rick's grandfather in 1918. We know the real estate market at St. Augustine Beach and will find you the best buy. Our business philosophy is to provide the best possible service by subscribing to the old-fashioned ideas of honesty and hard work. We would appreciate the opportunity to work for you.
CALL RICK GINN 904-471-6600