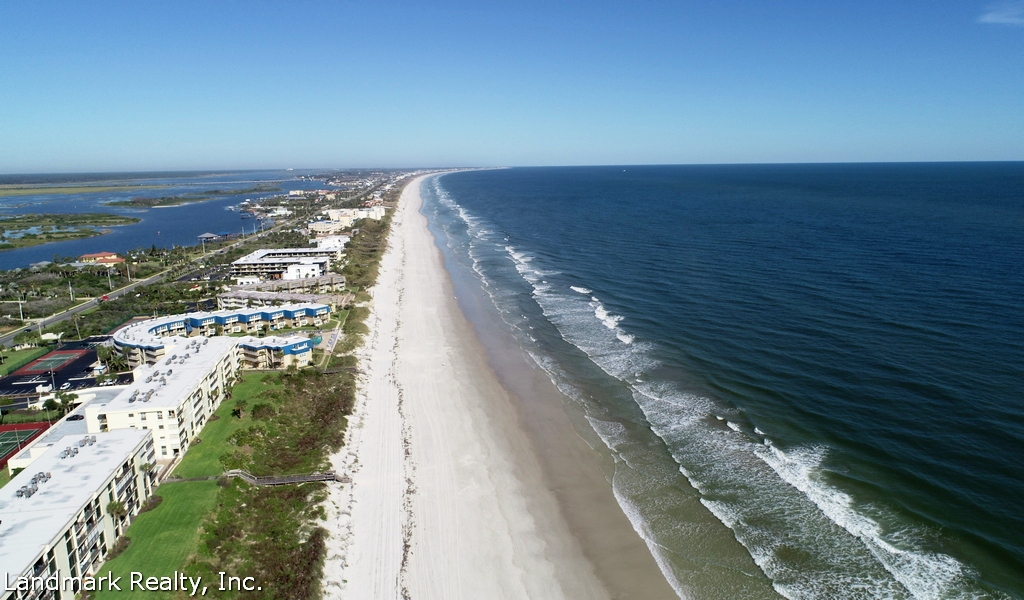 Anastasia Island is located just east of St. Augustine Florida.On the southern end of the island is the Matanzas Inlet and Crescent Beach. There are many Oceanfront homes and Intracoastal properties at Crescent Beach. Butler Beach is just north of Crescent Beach. The Island gets wider as you go north and St. Augustine Beach is located at the north east part of Anastasia Island. Marsh Creek golf homes are at St. Augustine Beach. We live on Anastasia Island and have helped many people find a home in St. Augustine. If you need help, please give us a call. 904-471-6600
St. Augustine Beach at Anastasia Island.
St John County has over 40 miles of coastline part of which is the St Augustine Beach. You can enjoy the white sand beaches by getting home at the oceanfront. You get to live in luxurious homes and enjoy beach walks at any time of day or night.
Neighborhoods at St. Augustine Beach
Butler Beach at Anastasia Island
Butler beach is an oceanfront neighborhood with public beach access and beach walk over with no homeowners association. It's an old Florida style neighborhood with a mixture of summer cottages to huge oceanfront estates. It's just a short walk to the wide sandy beach. Most of the homes at Butler Beach enjoy good ocean views with ocean breezes and beautiful sunrises. Butler Beach State park east and west is great for family get togethers. Butler Beach State park east is a small oceanfront park with BBQ grills and covered picnic tables. Butler Beach State park west is on the Intracoastal and has a boat ramp in addition to the picnic areas and bathrooms. If you're looking for homes for Sale at Butler Beach our office, Landmark Realty, Inc is just a few blocks away.
Neighborhoods at Butler Beach
Crescent Beach on Anastasia Island
Crescent Beach is a beautiful stretch of Florida coastline that is populated mostly by local residents.Crescent Beach has a nostalgic feel to it, and is a quieter, simpler place to live than some of the busier tourist destinations along this stretch of the Florida coast. Crescent Beach has been recognized as one of the most beautiful beaches in the world, with its white sand and clear waters. Crescent Beach is located along A1A, and stretches from Butler Beach south along Anastasia Island. Crescent Beach is relatively secluded and quiet, and has only one public access road. However, Crescent Beach is still home to rich resorts and award-winning experiences. Crescent Beach Club caters and hosts elegant events, such as beautiful beach weddings. Crescent Beach is also home to award-winning restaurants, such as the South Beach Grill. Crescent Beach is a beautiful and quaint community that provides the modern amenities of great restaurants and experiences without the tourist draw.  
Neighborhoods at Crescent Beach
Pictures of Anastasia Island